Juniper Moon Farn - Findlay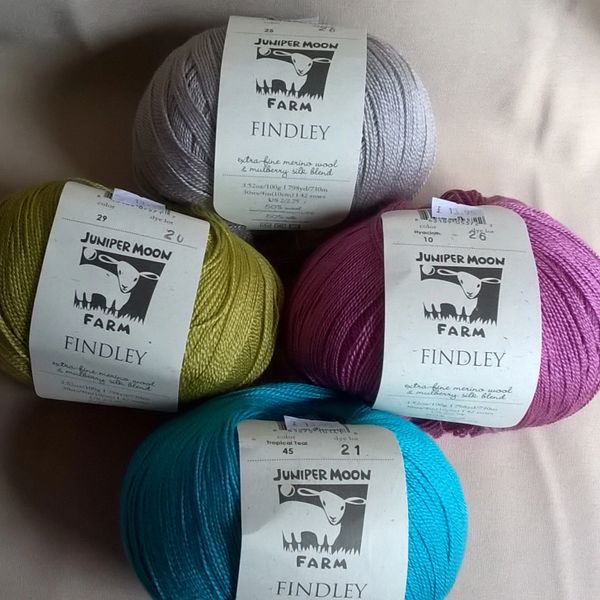 Extra fine 50% Merino Wool and 50% Mulberry Silk blend.
At nearly 800 yards (730m) you'll be very happy that's its in a ball rather than a hank you have to wind!
The yarn is super smooth with a beautiful sheen. Its soft, doesn't split and feels amazing when its knitted up.
You can make a cardigan or jumper with just 2 balls
Needle size 2.75mm to 325mm
Handwash only
Sample knit and colour chart of this product is available